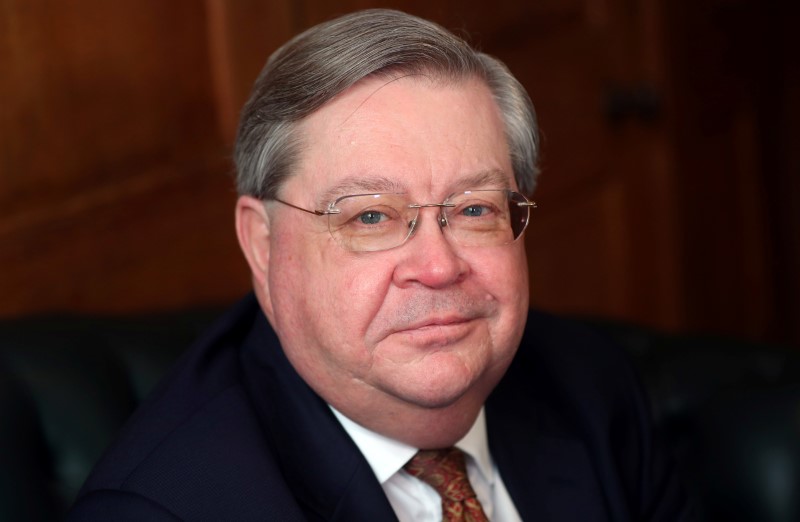 © Reuters. FILE PHOTO – Ian McCafferty, Monetary Policy Committee member of the Bank of England poses for a photograph at the Bank of England in London
LONDON (Reuters) – Bank of England policymaker Ian McCafferty said on Wednesday that the central bank was in no rush to wind down its stockpile of government bonds amassed under its quantitative easing stimulus program for Britain's economy.
"What we have said is that we are in no hurry to turn round on QE," McCafferty said on LBC radio.
"We would like to get interest rates up a little higher than they currently are, such that we could use interest rates in both directions. We could cut them again as well as continue to push them up were the economic circumstances to require that."
sponsoredArticle = 'div-gpt-ad-1466339494851-0';