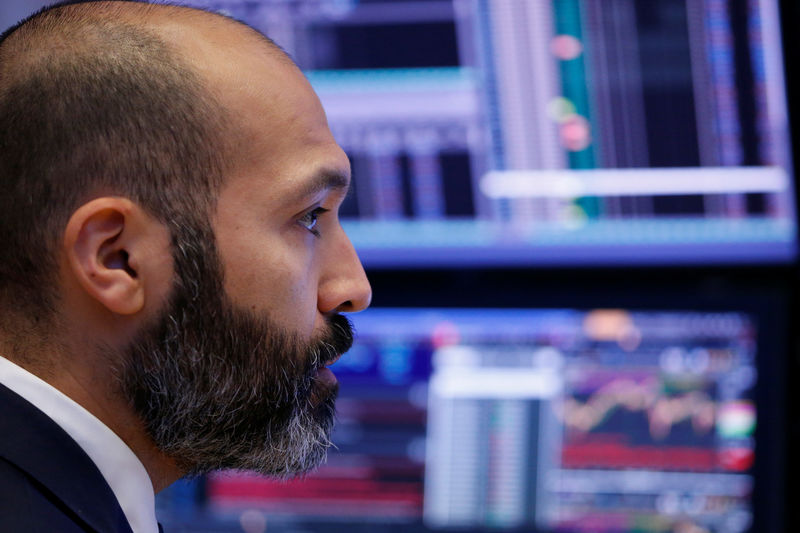 © Reuters. Futures inch up ahead of Fed statement
With the Fed set to hike its benchmark interest rate for a second time this year, the focus today will turn to Chairman Jerome Powell's press conference.
New projections could show the central bank tilting toward four increases in 2018, rather than the three hinted to in March.
Investors may also render a "hawkish" view if the Fed sounds more optimistic on the economy, raises its interest rate forecast, or announces that Powell will hold press conferences after every meeting.
U.S. stock index futures are up slightly ahead of the statement, while oil, gold and the 10-year Treasury yield hold steady.
ETFs: SPY, QQQ, DIA, SH, SSO, VOO, SDS, IVV, SPXU, TQQQ, UPRO, PSQ, SPXL, RSP, SPXS, SQQQ, QID, DOG, QLD, DXD, UDOW, RWL, SDOW, VFINX, EPS, DDM, QQEW, QQQE, SPLX, SFLA, QQXT, SPUU, SPXE, LLSP, UDPIX, OTPIX, RYARX, SPXN, SPDN, SPXT, SPXV
Now read: Lithium revival across the U.S.
sponsoredArticle = 'div-gpt-ad-1466339494851-0';